Tracking and Trace
At the heart of our operations lies iTrack, a unique integrated software tool specially developed for the management of returnable packaging assets. iTrack allows Demes to have total control over every single packaging asset under management.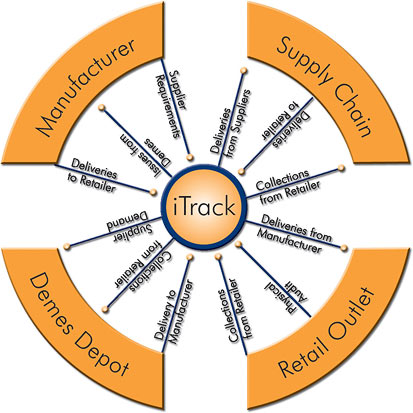 The benefits of using iTrack technology are:
Demes can integrate the iTrack software with customers' and suppliers' own IT systems either directly or via the internet, thus creating a seamless and accurate information flow in real time
The pool is constantly monitored to maximise equipment utilisation
Collections and deliveries can be co-ordinated in such a way that the varied schedules of suppliers and customers are optimised to obtain significant efficiencies
KPI reporting processes and regular audits monitor all aspects of the management system to drive continuous improvement.
To talk to one of our consultants about the benefits iTrack can bring to your supply chain, please click here.

Back to Top